Graphic Design WA – Website Creation.
Every business, no matter how big or small, or of what type, needs a website. The importance of having one can not be overstated. It makes you look professional and it gives people confidence in using your services or products.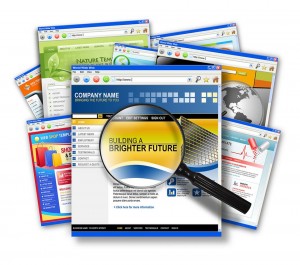 Our websites include a 'Home Page' (Includes a Facebook Widget), A 'Services Page', A 'Contact Page' (with online email form and map included) and a 'News / Specials / Features' page which you can update yourself (we teach you how) as easily as you can post on facebook!
It also includes the setup of unlimited email addresses… for example – admin@ or sales@ or bob@ or jane@ etc
Our price for websites of this nature is normally around $795 (extra features or additional pages are available at additional cost)
Some examples of our work on websites:
http://www.mccabeconstruction.com.au/
http://www.balticamberbeauty.com.au/
http://www.brandqualityrenos.com.au/
http://www.hifiveboardingkennelsperth.com.au/
http://onewaychurch.org.au/
http://www.irriscape.com.au/
At  Graphic Design WA we place the utmost importance on offering great service. and affordable prices. You will not be rushed when you come to visit us, and once we have entered the design stage you can keep making changes until you are happy.
Everything that we do is aimed at helping your business, and when you come to us, you are getting more than just a product, you are gaining a committed and helpful partner who truly wants you to succeed. We measure our success by the number of people who keep returning to us on a regular basis, and by the referrals and testimonials that they give.
PS: We do not just make websites…We offer absolutely ALL printing services (Business Cards, Flyers, Posters) Promotional Items, Custom Clothing and Signage!!!!
Contact us for more information:

Graphic Design WA
Website Creation
Email:  artist@graphicdesignwa.com.au
Phone: 0409 316 696