These are a simple and effective way to promote your business in a professional manner for exhibitions, trade shows, fairs, presentations etc.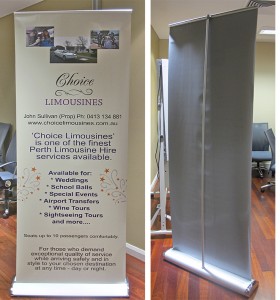 They are lightweight and simple to set up with no tools.
The banner graphics are easy to change if required.
They come in two size widths and can be single or double sided, in both budget and premium type models.
The printing is highest quality, full colour digital on quality vinyl. Call for a free quote.
Replacement printed banner images may also be ordered separately.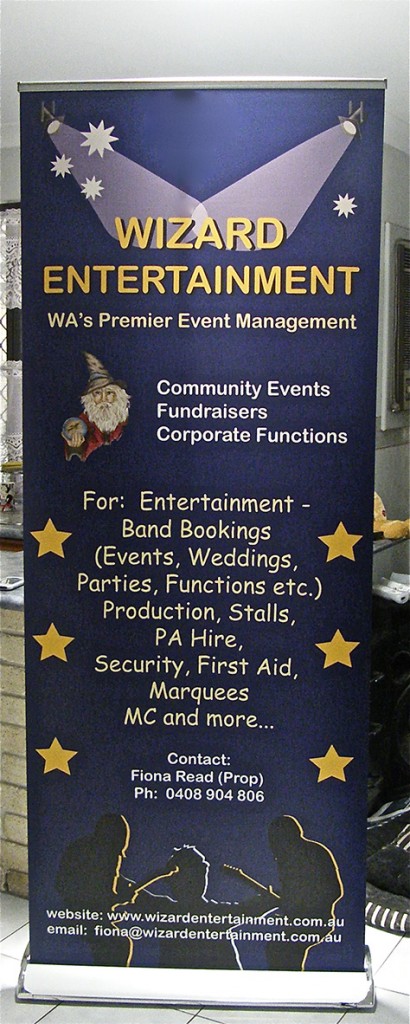 Contact us for more information:

Graphic Design WA
Pull Up Banners Perth
Email:  artist@graphicdesignwa.com.au
Phone: 0409 316 696