Graphic Design WA – Custom Clothing. Printed Polo Shirts. Printed Tee Shirts. Embroidery.
We offer a huge range of custom clothing to suit all needs… Polo Shirts, either embroidered or printed, Tee Shirts, Uniforms, Corporate and Work Wear (Large range and modern styles in Hi-Viz).
No minimum order! Fast Turnaround!
Quantities can be from as little as one to as many hundreds as you require!
We supply many major brands of clothing including JB's Wear, The Grace Collection and Aussie Pacific.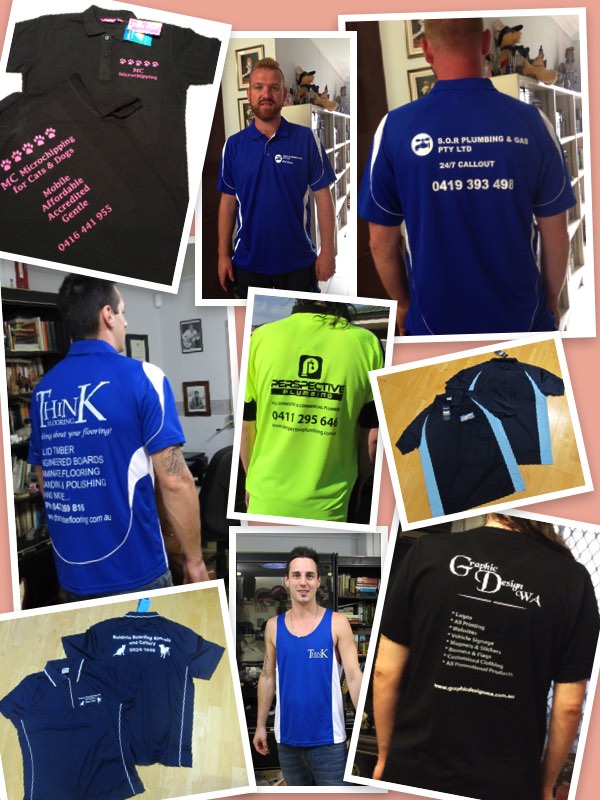 Contact us for more information:

Graphic Design WA
Custom Clothing Perth. Custom Polo Shirts Perth.
Email:  artist@graphicdesignwa.com.au
Phone: 0409 316 696